Fall 2021 First-Year University courses will run from September 7, 2021 to December 10, 2021 and will be delivered in person on campus with some additional online or blended options for students.
Check out the flyer for details! 
Exam dates are scheduled for December 13, 2021 through to December 22, 2021.  
For more information visit https://pr.viu.ca/first-year-university-studies or call 604.485.2878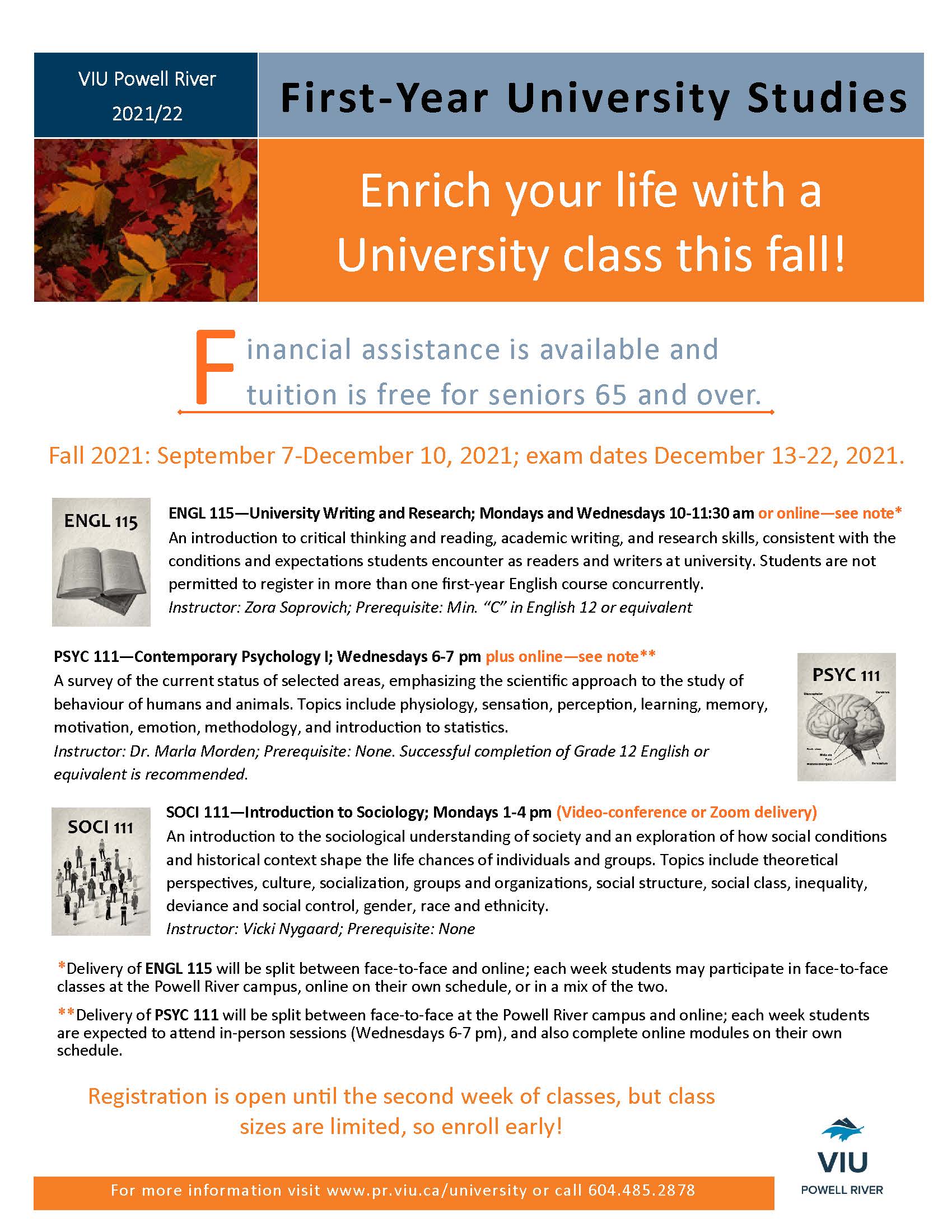 Promoted Link
https://pr.viu.ca/whats-new/first-year-university-studies